Let's talk about exercise!
Let's talk about exercise!
Written By Dr. Summer on September 9, 2020
---
Hello everyone, Dr. Summer Here!
Today's topic is exercise! I know some of us are saying "Ugh, exercise!", but hear me out! Stick with me for a few minutes, and we'll learn about ways to get exercise, modifications, and how to make it enjoyable.
Have you ever done exercise and left feeling unhappy or just plain "blah"? Well, that could mean that you didn't do a workout that was fun or enjoyable to you. I know I have been there (every time I ever ran, to be matter of fact). But, I have left workouts feeling amazing and great, simply because I enjoyed them!
Keep in mind, there will be times we do exercises that we normally love, and they do not meet our expectations. That's totally normal! But, if your exercise routine starts to feel like a chore, it's time to switch it up!
What are the types of exercises you can do? This is a personal question to everyone, and any exercise is good exercise! I said in my Let's Meet Dr. Summer blog that I love yoga. Yoga is a great exercise that can be done at any level. It can be slow, fast, warming, and even relaxing. Do I think yoga or any other specific exercise is going to be an amazing experience for everyone? No. While I think everyone should find their yoga journey, I cannot make you do something you hate. I also love taking long walks. I love walking my dog, Brodie, every day I can. My significant other and I love to visit parks and nature preserves just to be outside and walk (make sure you wear plenty of sunscreen!).
Have you ever thought about the exercise you might be getting that does not feel like exercise? Let's make a list!
Walking- Yes, it is exercise! Are you one of those people who talks on the phone and walks around your house? I know I am; I clean and organize while doing so! Every day I walk, I call someone, usually a loved one because it will be a long conversation! Bring your furry friend on a walk outside; They will love bonding with you! Can't walk far? Just start moving! Once you feel comfortable, go a little further. Start by going to the mailbox, then your neighbors house; Eventually, you will get to the distance you want!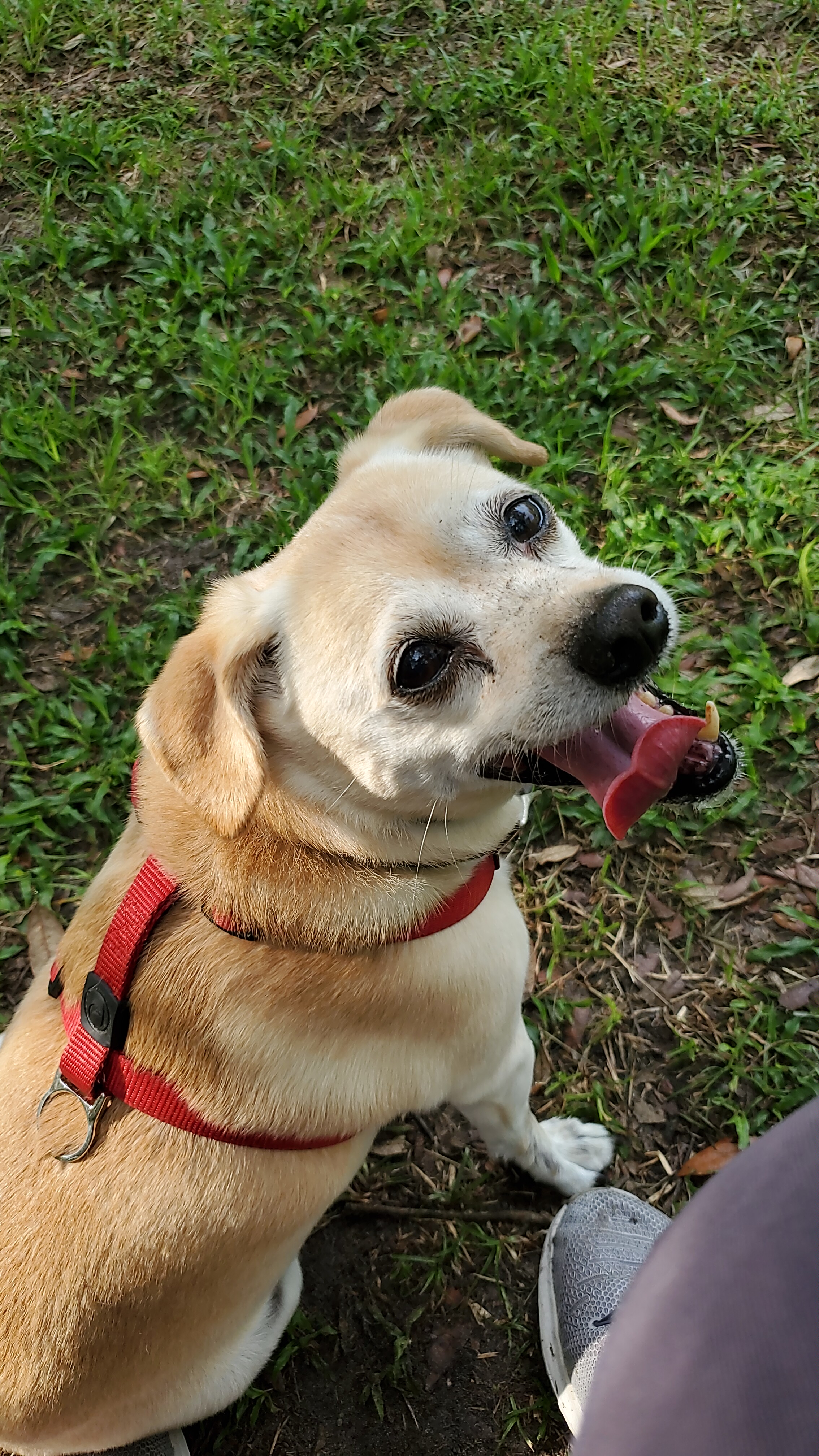 Here is Brodie after his walk, happy as a clam!
Hiking- Florida has so many places to be outside! Go take a hike! Try out the Croom trails! If you know of other places to take hikes, let me know. I would love to visit! Bring a friend and furry friends, too, if allowed.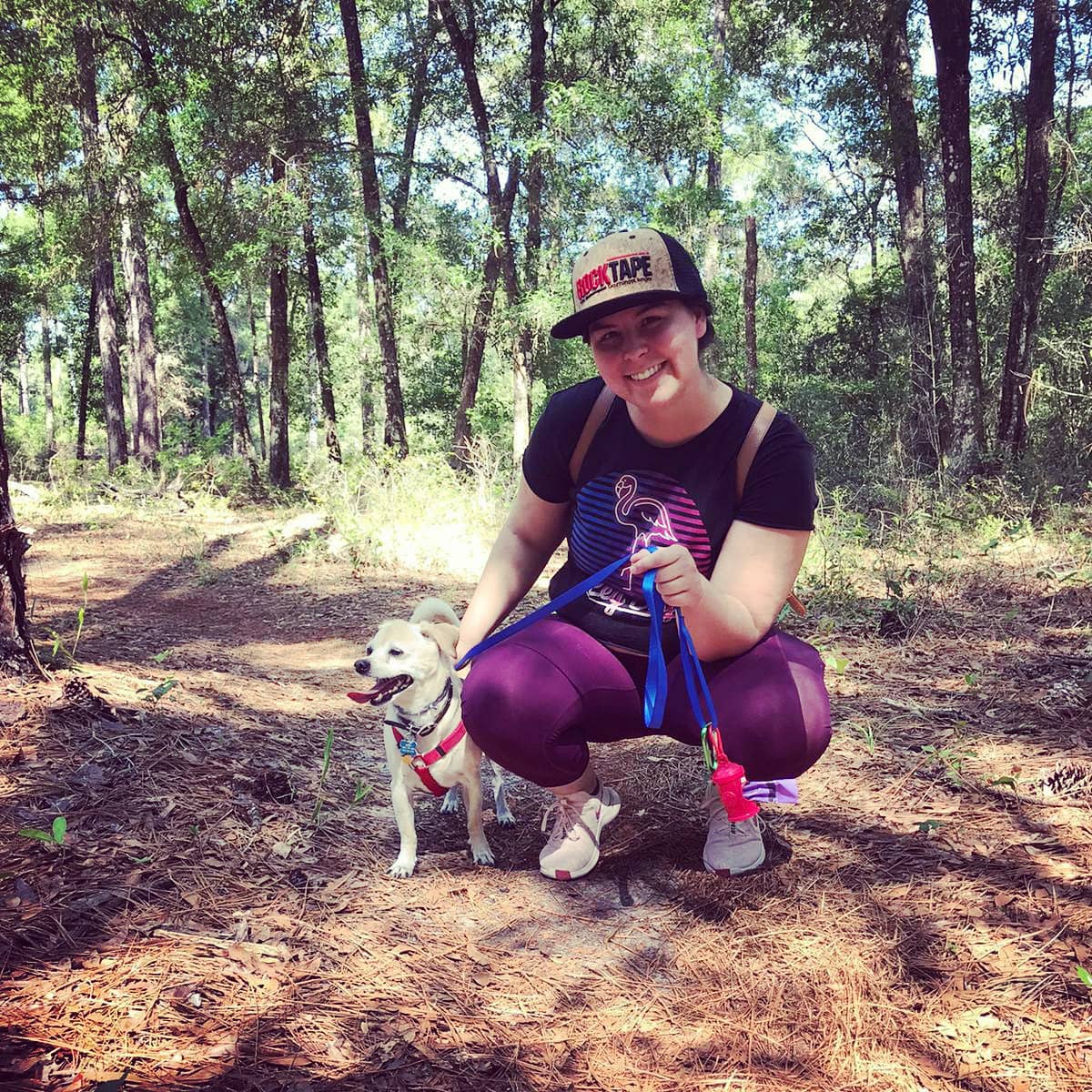 Here is me and Brodie at Croom trails!
Riding your bike- Break out that bad boy and ride it around your neighborhood! For me, this feels like exercise, but I do enjoy riding my bike and seeing all of my neighbors. I don't remember where I had the conversation, but someone told me that riding a bike is not exercise. Well, it is exercise and a great one at that! Start with a comfortable pace, set a time limit of 10-15 mins and work from there, or set a mileage goal of 1 mile and work to 5, 10, 15 or 20 miles.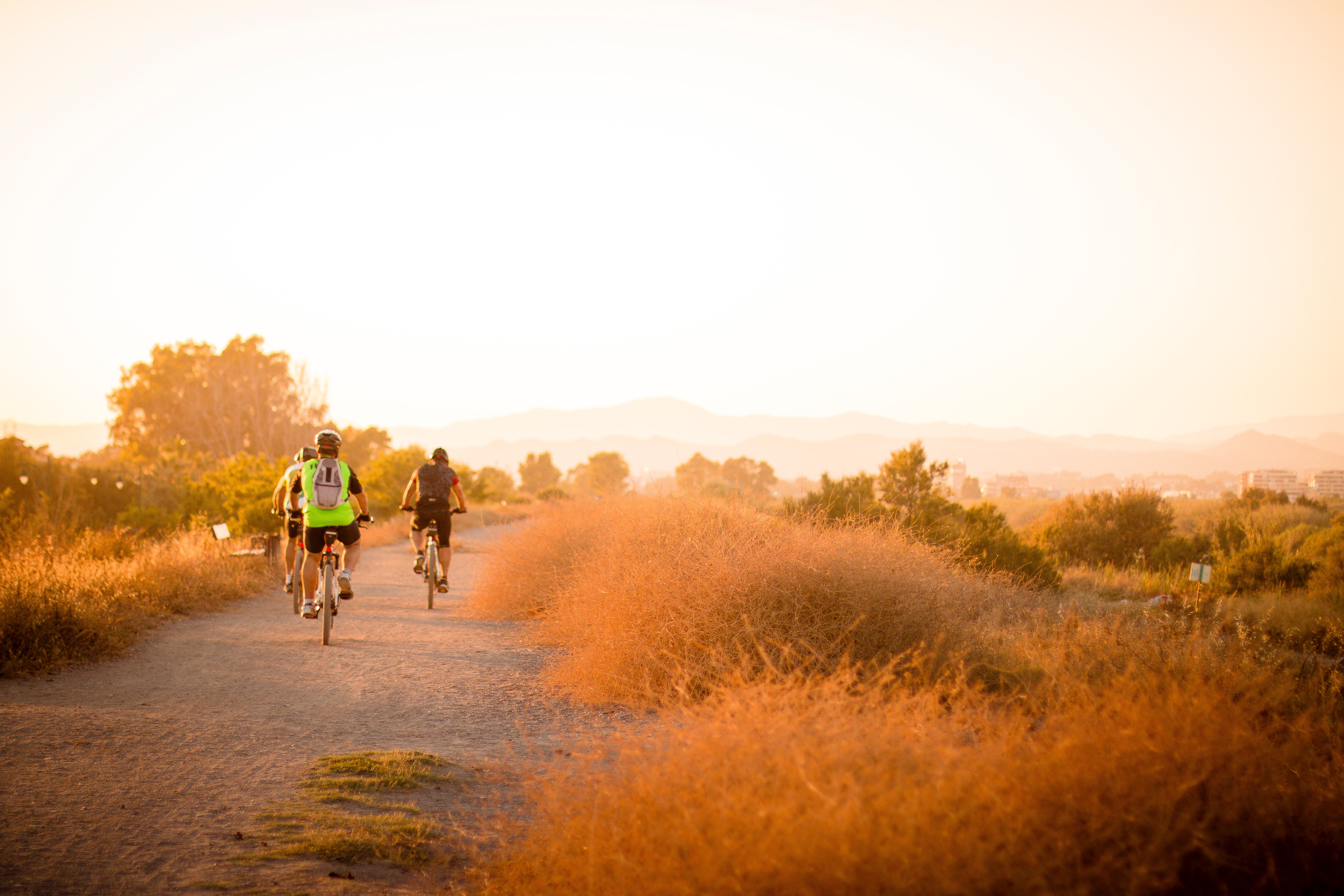 Swimming- I know that many of us have swimming pools at home, so why not use it? Get some laps! Swim with your whole family! This is an amazing exercise that can be especially beneficial if you have joint pain. Swimming is also a great way to help you lose those extra pounds and take the weight off of your joints. I highly recommend this activity to everyone! Do some laps, jumping jacks, squats, arm circles, jump in the water. Just move around and get that blood flowing and the heart pumping!
Dancing- Do you love dancing but hate working out? Let's kill two birds with one stone! Dancing provides great exercise. Bring the kids in for a dance party, dance alone, go salsa dancing, be creative! This time is yours. Make it fun and continue to move!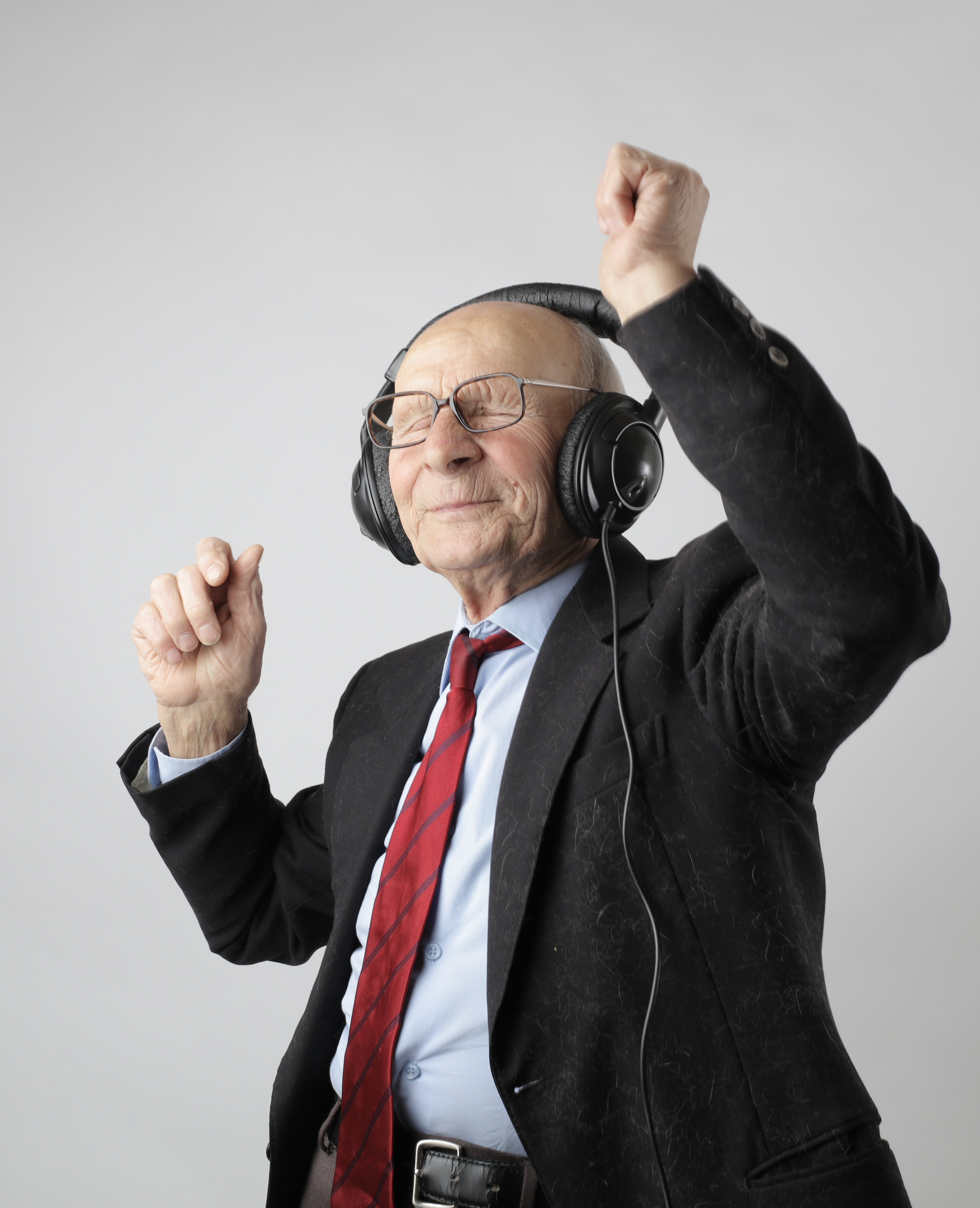 Clean- I know it sounds crazy, but do you ever feel exhausted after a day of deep cleaning? Think about all the squats, lunges, rows, pushing, pulling, and other movements you do while cleaning. It can be a full body workout! Play music and see how much you can do in one song! Add a couple extra squats or lift some objects for a bicep curl!
Yoga- As we've talked about, make it yours! Make it creative!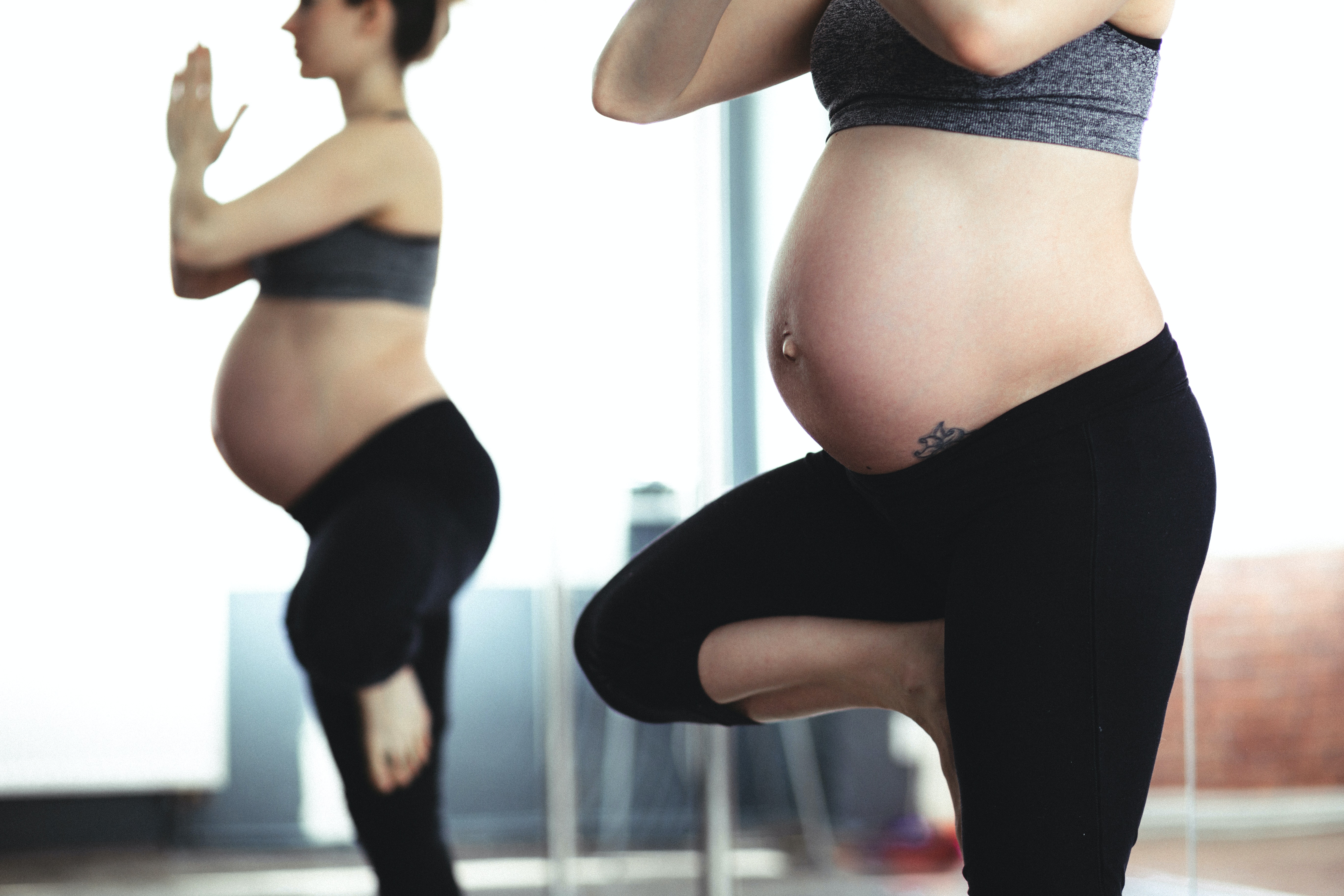 Join a rec league- "I don't know how to play 'X' sport", you may say, but you don't need to be a professional at a certain sport to have fun playing it! That is why there are recreational leagues. I play kickball every Friday with my league! It's fun, gets me moving, and brings out my inner 5-year-old!
Park at the end of the parking lot- This will get you some extra steps per day, and it's simple! It gets you moving and increases your daily activities.
Take the stairs- Got stairs at work? At the mall? Take those stairs instead of the elevator or escalator. It increases your heart rate and steps per day and gets you moving! You could start with one floor (if you have multiple levels), and work your way up.
Rock climbing- I know there is probably not a place nearby, but if you are ever in an area to rock climb indoors, I highly recommend it! It's a full body workout, it's fun, and you'll be tired at the end of the day!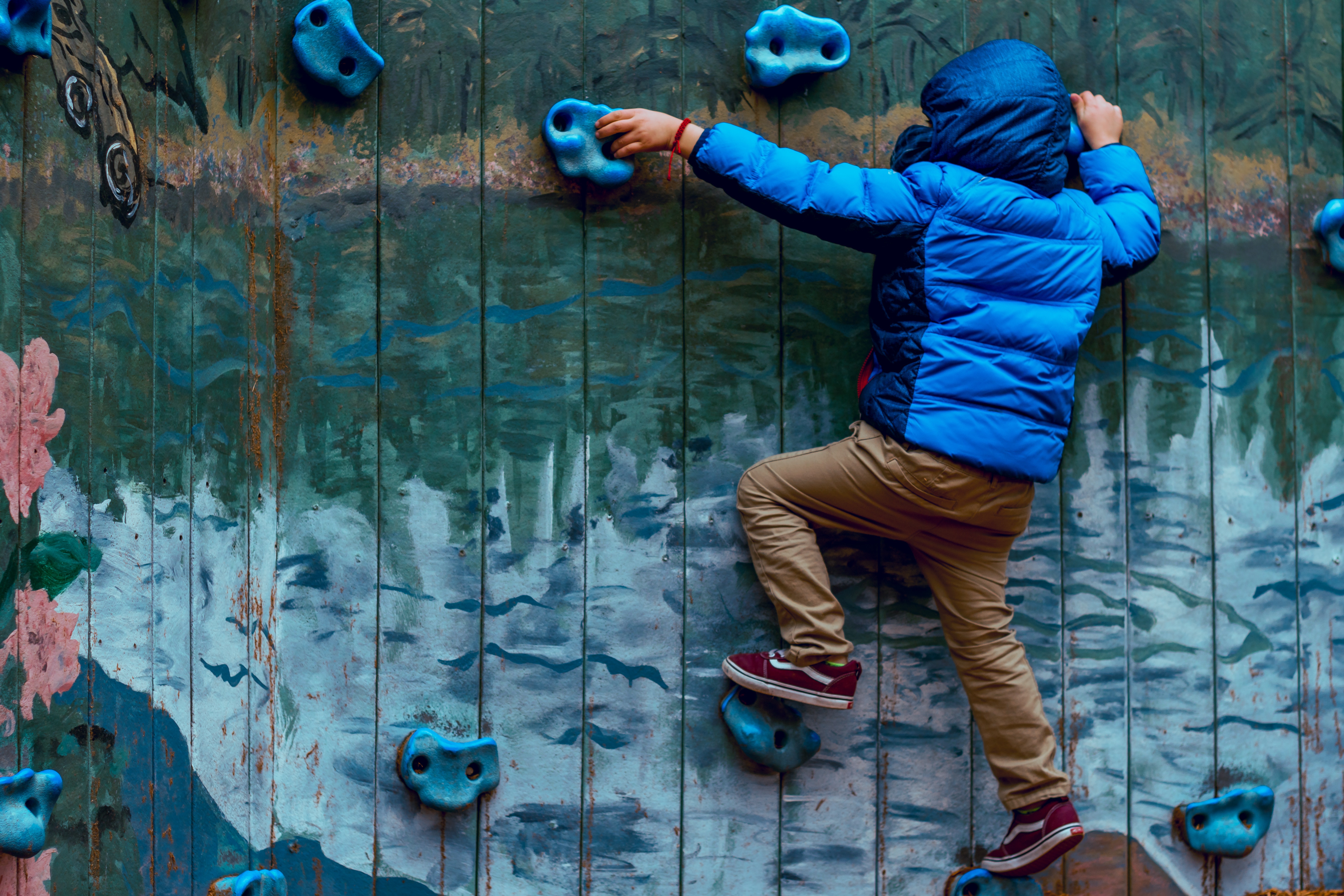 Geocaching- You become a real-life treasure hunter! You get outside and get to work with a team or solo, whichever you prefer. It's fun, you're outside, and you can make it your own!
Gardening/lawn work- I am not a huge gardener. To be honest, I kill most plants I touch. But this weekend, I decided to clean the weeds (dead and alive) out of my garden areas. I did about 2 hours total, and I am VERY sore from the unintentional exercise. I was squatting, lunging, bending over, pulling, and carrying a bucket around. Get outside and make that front yard pretty!
If you have activities that I did not mention, please let me know so I can add them to the list! I cannot wait to see you in the office!
Dr. Summer